Beauty - UPDATED
There are so many things in life that are scary, uncomfortable, destructive, and yet in their simplicity they are still beautiful.
The following are pictures I got from an email that states they are of Katrina coming ashore in Mississippi. Of course, being that I am an extremely intelligent person I decided to do some investigating into the pictures. Obviously there is no coast line in any of the pics so I was wondering how it would be Katrina come ashore.
In fact these images are actually photographs of tornadoes taken by storm chaser
Mike Hollingshead
in southwest Iowa in late spring 2004. Most of them are viewable on the
2004 Digital Photos
section of his web site (scroll about halfway down the page). Now I would NEVER fall for one of those big mass email bits so I want to make sure that all my readers know the truth. Now if you look closely at the pictures you can see corn fields so of course Iowa and NOT Mississippi would be the place for these pics to be taken.That being said, they are beautiful and they are of a storm that I'm sure did some major damage. My original hypothesis that nature, even in its most destructive capabilities, is beautiful is true.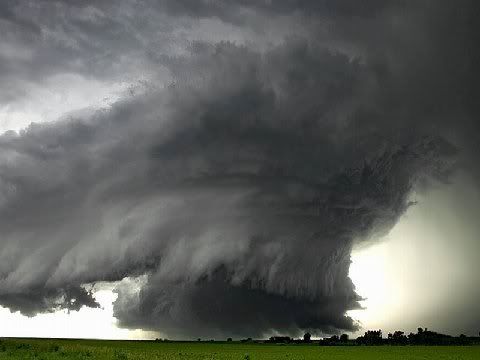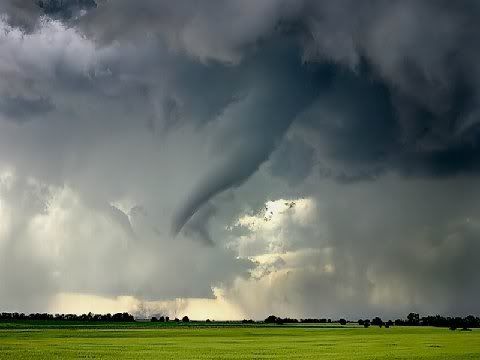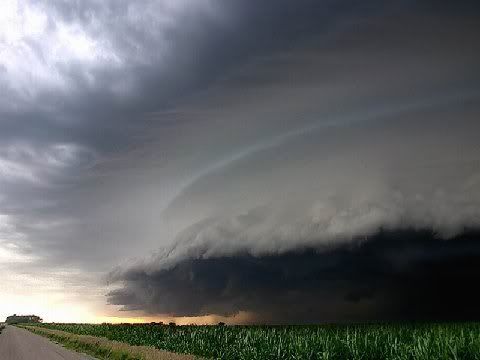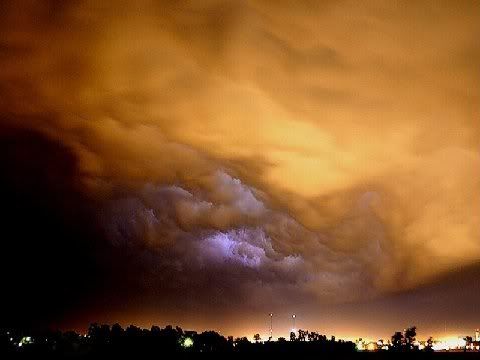 There is something beautiful in the way our weather works, in the way there is order and structure to a storm. The effects may be devastating, but the storm, the controlled fury, the power of wind and rain are beautiful in themselves.
P.S. Pay no attention to the anonymous commenter who is trying to steal my thunder by claiming he knew about these pics being fake before me. I really was just trying to see how trusting you in fact were.:)